The crusher generally handles larger pieces of material with a coarser grain size, typically greater than 8 mm. The crusher can be divided into coarse crusher, medium crusher and fine crusher.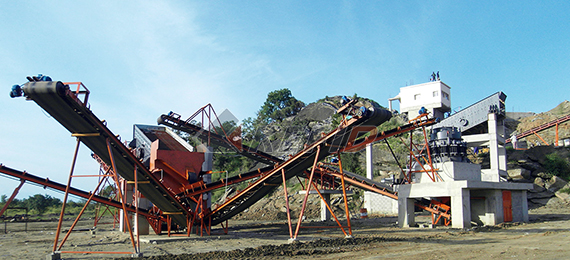 According to the crushing method and the mechanical structural characteristics (action principle), they are roughly divided into six categories.
(1) Jaw crusher (Tiger mouth). The crushing effect is to periodically press the movable jaw to the fixed jaw and crush the stone therein.
(2) Cone crusher. The stone is between the inner and outer cones, the outer cone is fixed, and the inner cone is eccentrically oscillated to crush or break the stone therein.
(3) Roller crusher. The stone is mainly subjected to continuous crushing in the squeezing of two oppositely rotating round rolls, but also has a grinding and peeling effect, and the toothed roll surface also has a mashing effect.
(4) Impact crusher. The stone is crushed by the impact of the rapidly rotating moving parts.
(5) Rotary crusher. It is a large-scale crushing machine that uses crushing motion of the crushing cone in the cone cavity of the shell to produce extrusion, splitting and bending of the material, and coarse crushing of ore or rock of various hardnesses.
(6) Vertical shaft impact crusher (sand making machine). Widely used in a variety of ores, cement, refractory materials, aluminum soil clinker, silicon carbide, glass raw materials, mechanical construction sand, stone and various metallurgical slag.
Especially for high-hardness, special hard and abrasion-resistant materials such as silicon carbide, silicon carbide, sintered bauxite, and beautiful sand, the vertical shaft impact crusher is more efficient than other types of crushers.
For more information about the details of the different type of the crusher, please click: