One Philippines customer purchased a stone crushing line in early 2016. After the installation and commissioning, the performance of our jaw crusher was fully recognized and highly praised. This year, the customer contact us again because his friend want to buy jaw crusher, too. The jaw crusher will be used in the Cagayan region of the Philippines, with a production capacity of 100-150 tons per hour. The complete set of crushing line consists of jaw crusher, cone crusher, sand washer, vibrating screen and feeder. The main raw material of this customer is river stone or river pebbles. The river pebbles are silicate minerals with hard texture, wear resistance and chemical stability.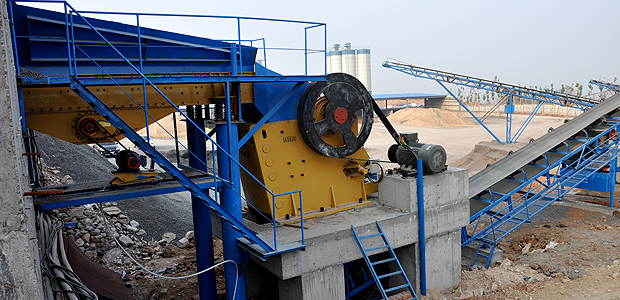 Our engineers developed a professional production plan for the customer according to the customer's requirements and working site. The PEW jaw crusher and the HPT cone crusher are used together to minimize the use cost of the wear parts, and at the same time reduce the back material after the screening, which improve the working efficiency of the complete crushing line.

The river pebble crushing production line produced by Kefid Machinery can be widely used in mining, highway, urban construction and other industries. The river pebbles are processed through a series of processes such as crushing and screening. The finished product can be used in the construction industry. It is an important mineral raw material, and can also be made into aggregate and artificial sand instead of natural sand. Our company can combine various crusher and sand making machine models according to different process requirements, and meet different production process requirements of customers. It has the characteristics of low cost and high value.
Up to now, we have designed and installed 100TPH and 150TPH production lines in the Philippines. The export of 100-150 tph jaw crusher for river stone in Philippines this time, representing our stone crushing line have been recognized by more Philippines customers.